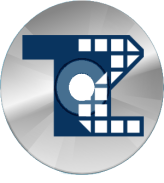 Certified hardware
Since hardware support is especially important for a Live-CD style Linux distribution where everything is supposed to "just work". We started to keep a list of certified hardware for the release version of the Live-CD:
Base system:
AMD Athlon 64 3400+, 2GB, Chaintech board
AMD Athlon 64 3200+
AMD Athlon 64 2800+, VIA K8T80 board
AMD Turion 64 MT-30, MSI Megabook S270
AMD Athlon XP-M 2800+, 512MB, ASUS A2500D
AMD Athlon XP 2600+, 512MB, NForce2 board
AMD Athlon XP 2500+, 512MB, VIA board
AMD Athlon 1Ghz, VIA board
AMD Athlon 700, 256MB, VIA board
AMD Athlon 600, 256MB, AMD Irongate
AMD Geode LX 800, 512MB, DT Research DT166
AMD Geode GX 233, 256MB, AMD reference design / DT Research, aka. miniPC2
AMD K6 3D 500Mhz, 384MB, Ali M1541
VIA Nehemiah 1Ghz, 256MB, VIA VT8623 (Apollo CLE266)
Intel Core2 Duo T7200 2.00GHz, 1GB, Apple MacBook2,1
Intel Core2 Duo U7500 1.06GHz, 1GB, Sony VGN-TZ11
Intel Core Duo 2.00GHz, 1GB, Apple MacBook1,1
Intel Core Duo T2300 1.66GHz, 1GB, Sony VGN-SZ2M
Intel Core Core Solo U1500, 1.33GHz, Sony VGN-G11
Intel Pentium M (Centrino) 1.5Ghz, 512MB, IBM ThinkPad R51
Intel Pentium M (Centrino) 1.2Ghz, 512MB, Toshiba Libretto U100
Intel Pentium M (Centrino) 1.1Ghz, 512MB, Acer TravelMate C110
Intel Pentium M, IBM ThinkPad R31
Intel Pentium 4 2.8Ghz, 512MB, Compaq/HP d330m
Intel Pentium 4 2.8Ghz, 256MB, HP Compaq dx2000M Workstation
Intel Pentium 4 2.66GHz, 512MB, Medion/Lifetec
Intel Pentium 4 2.4Ghz, 256MB. HP Compaq D31d
Intel Pentium 4 Mobile 2Ghz, 1GB, IBM Thinkpad R40
Intel Pentium 4 Mobile 2GHz, 512MB, HP Compaq nx9000
Intel Pentium 4 1.8Ghz, 256MB, HP ePC
Intel Celeron 2GHz, 256MB, Sumicom S620H
Intel Pentium III 900, 256MB, Medion/Lifetec
Intel Pentium III 750. 128MB, Toshiba Satellite 2800-400
Intel Pentium III 650, 256MB, Acer TravelMate 524TX
Intel Pentium MMX 233, 96MB, Acer
Qemu
Vmware
(The official x86 release is optimized for for a 586, Pentium class CPU with MMX instructions - it will not run on a MMX-less CPU.)
Graphic boards:
ATI Radeon XPRESS 200M
ATI Radeon IGP 330M/340M/350M
ATI Radeon 9600 M10 (RV350)
ATI Radeon 9200 (RV280)
ATI Radeon 7500
ATI Radeon 7500 / Mobility M7 LW
ATI Radeon 7000 VE
ATI 3D Rage Pro
ATI 3D Rage II+ 215GTB
ATI 3D Rage Mobility
ATI Rage 128 Pro Ultra TR
nVidia NV40 (GeForce 6800 Ultra)
nVidia NV34 (GeForce FX 5200)
nVidia NV18
nVidia GeForce4 Integrated
nVidia GeForce4 Ti 4200
nVidia GeForce4 MX 440
nVidia GeForce4 MX 420
nVidia GeForce2 MX/MX 400
Intel Mobile 945GM/GMS/940GML
Intel Mobile 945GM/GMS,943/940GML
Intel 865G
Intel 855GM
Matrox G450
Matrox G400
Matrox G200
Matrox Mystique
VIA VT8623 integrated CastleRock graphics
3Dfx Interactive Voodoo 3
S3 Savage M7
S3 86x325 Virge
S3 86x764/765 Trio32/64/64V+
Trident TGUI 9449
Cirrus (Qemu)
Vmware
Input devices:
USB keyboard and mouse
PS2 keyboard and mouse
Serial mouse
Network Interface Cards:
Broadcom NetXtreme BCM5782 Gigabit
Linksys Gigabit Network Adapter
Marvell Gigabit Ethernet Controller
NForce2 Integrated LAN
National Semiconductor DP83815 (MacPhyter) Ethernet
VIA VT6102 (Rhine-II)
SiS900 PCI Fast Ethernet
Intel 82801DB PRO/100 VE (LOM) Ethernet
Intel 82801BA/BAM/CA/CAM Ethernet
Intel 82540EP Gigabit Ethernet (Mobile)
Intel 82562EZ 10/100 Ethernet
3Com 3c900B EtherlinkXL (Cyclone)
3Com 3c905 100BaseTX (Boomerang)
3Com 3c905B 100BaseTX (Cyclone)
3Com 3cSOHO100-TX (Hurricane)
SMC 83c170 EPIC/100 Fast Ethernet
Realtek RTL-8139/8139C/8139C+ Ethernet
Realtek RTL-8029 (NE2000 PCI)
NE2000 PCI (Qemu)
Network Interface Cards:
Atheros Communications 0x0024
Intel Coperation Pro/Wireless 3945ABG
Add on storage (IDE, SCSI, SATA) cards:
LSI Logic / Symbios Logic 53c810
Advanced System ABP940-U
Audio devices:
nforce2 audio
ALi Corporation M5451 PCI AC-Link
Intel 82801G (ICH7 Family) High Definition Audio Controller
Intel 82801EB/ER (ICH5/ICH5R)
Intel 82801DB/DBL/DBM (ICH4/ICH4-L/ICH4-M)
Intel 82801BA/BAM
Creative Labs SB Live! EMU10k1
C-Media CM8738
VIA VT8233/A/8235/823 audio controller
SiS integrated Sound Controller
Other peripherals:
external Firewire (IEEE1394) storage devices, such as: hard discs and optical discs
external USB storage devices, such as: hard discs, optical discs, flash memory sticks and most recent USB digital still cameras
Iomega Zip 250 SCSI
Feedback
If you have certified that your system, or certain parts, work or do not work, please send the information to rene@exactcode.de, in order to add the information to this page or resolve possible problems.