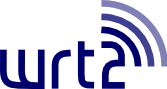 wrt2 Target
This target is still under development.
Wrt2 is a T2 SDE based firmware for embedded devices, such as Wi-Fi routers made by Asus, Belkin, Dell, Linksys, US Robotics and Viewsonic, among others. Wrt2 primarily uses a web-based GUI interface, which is standard in most stock router firmware.
Aside the basic functionality, wrt2 implements additional features not necessarily found in the original firmware such as client mode, advanced routing or gateway functionality. Wrt2 optionally can include printer and file server services.
WrtT2 is the ideal development base for new Access Point, Firewall or Gateway products. It frees the companies developers from the burden of creating and maintaining the actual base system and frees resources to implement new innovative ideas in future products.
Primary developer:
Mika Pesu
Rene Rebe